This module is intended for any teacher, educator or staff member who seeks to ensure that all students – regardless of background or personal circumstances – have the opportunity to reach their full potential.
Students who face barriers due to forms of injustice rooted in social problems such as sexism, racism and homophobia may feel left out and left behind. Ending injustice involves a learning process. We are all discovering what it takes to create an environment in our classrooms, schools and communities where there is a sense of fairness, respect and belonging. While there are many creative possibilities for change, there are no quick fixes. Increasing equity and inclusion in Ontario's schools needs to be a daily practice.
When social problems such as racism, sexism and homophobia surface in our schools and classrooms, the steps toward change are bound to be complex and multi-faceted. Teachers, as part of an education team, hold one thread in a web of prevention strategies. While individuals can take some small steps to end racism, sexism, homophobia and other forms of injustice, the most significant change will take place when the whole school culture is transformed. All members of the school community need to play a part. We also need support from our school board and from the ministry.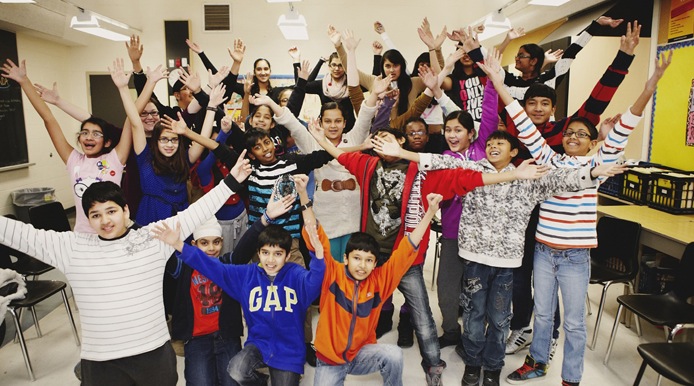 Context
In 2008, the Safe Schools Action Team, mandated by the Ministry of Education of Ontario, produced a report entitled Shaping a Culture of Respect in our Schools: Promoting Safe and Healthy Relationships, proposing a range of strategies to prevent gender-based violence, homophobia, sexual harassment, and inappropriate sexual behaviour in schools. In April 2009, the Ministry of Education launched the Ontario Equity and Inclusive Education Strategy, thereby creating a vision and 3-year plan for increasing equity and inclusive education in Ontario schools, supported by a policy framework. Three key documents providing direction and tools to Ontario schools and school boards can be found on the Ministry's website:
the strategy documents (Realizing the Promise of Diversity. Ontario's Equity and Inclusive Education Strategy and Quick Facts);
the policy/program memorandum (Developing and implementing equity and inclusive education policies in Ontario schools); and,
a series of guidelines for school boards (Equity and Inclusive Education in Ontario Schools: Guidelines for Policy Development and Implementation).
The Safe@School Professional Learning Module on equity and inclusive education was developed in this context.
Who may benefit and how
This module aims to provide a resource for teachers, educators and school staff working with students in Grades 7 to 12, though much of the content and many of the strategies may also be useful for primary to junior level teachers.
The module provides opportunities for teachers to increase our skills, awareness and understanding related to the following:
Social context of racism, sexism and homophobia
Role of identity, power and privilege in shaping our world view
Respect for diversity
Steps we can take to make a difference
It is hoped that the module will prove useful to all those who believe in this vision for change and are seeking concrete tools and information to make it a reality.