Working to create a more equitable and inclusive school, community and society starts by looking inward. The "tools" described in this section provide guidelines and a general direction for this lifelong process that can bring about a fundamental change in our perspectives and attitudes.
These tools are intended for all members of the school community. They recognize that everyone has a part to play in creating an equitable and inclusive culture. Everyone has the capacity to be an ally to those who have been marginalized and excluded.
It is important to accept that there is no magic bullet. Change that leads to equity and inclusion occurs as a result of a continuous process of learning, asking, exchanging, listening, explaining and trying. It requires patience, determination, and the knowledge that the work will never be finished and we will make mistakes. Compassion for ourselves, our colleagues and our students is absolutely essential as we move forward together.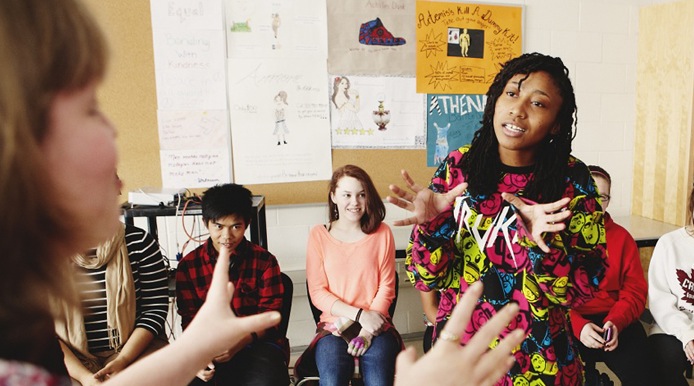 It is important to acknowledge the particular challenge faced by teachers who, from a position of authority, try to discuss issues of societal power imbalances with their students. There is a dynamic tension inherent in this situation that teachers resolve when we use our power responsibly in ways that communicate our perception of children and youth as whole people.
Children and youth can learn important lessons about being an ally when teachers, parents and other adults act as their allies.
For tools and resources to stimulate discussion on these issues with students, click here.